PROGRAM CANCELLED – Nature-based Solutions for Urban Environments
September 28, 2022 @ 1:00 PM

-

2:00 PM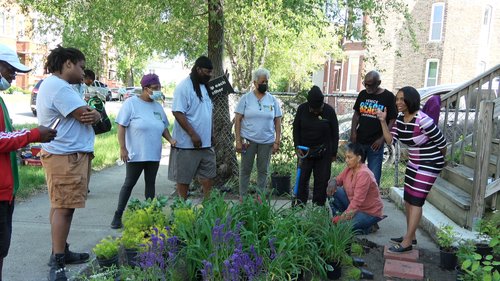 We hope to reschedule this program for the spring of 2023. Visit the Friends' website for program updates and event calendar.
Living green infrastructures are an essential element of climate adaptation and can provide significant environmental, social, and economic benefits. Yet green infrastructure remains the exception. Learn about green roofs and walls, bioswales/rain gardens, urban trees, permeable pavement systems, and other strategies successfully used in urban and suburban settings. This virtual program is presented in partnership with the Glencoe Public Library and the Glencoe Sustainability Task Force. Register at Glencoe Public Library.
The program features Dr. Francine van den Brandeler and David Yocca, FASLA, PLA. Dr. van den Brandeler is a postdoctoral researcher in environmental social sciences at the Swiss Federal Institute of Aquatic Science and Technology, co-author of the 2021 United Nations Global Environmental Outlook for Cities, and an expert in multiscale governance advising the Illinois Groundwater Advisory Committee.
Mr. Yocca, a consulting landscape architect and ecological planner based in Grand Rapids, Michigan, is a nationally recognized leader in restorative site/land use practices with over 30 years' experience in ecologically restorative solutions and chairs the Green Infrastructure Foundation.