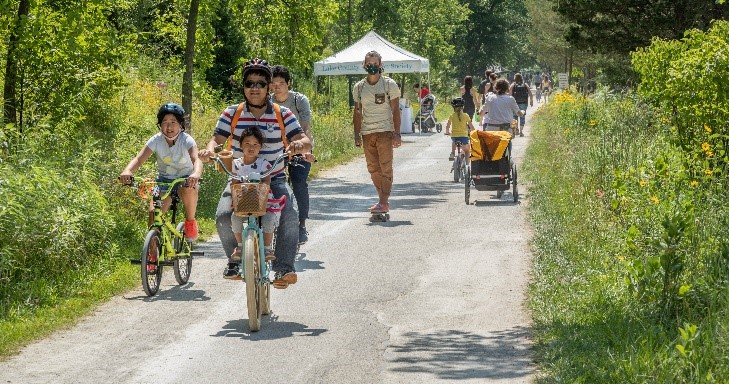 The answer is as clear as a sunny afternoon on the trail. See the dozens of joggers, bikers, and children walking with parents – all surrounded in natural beauty. You'll understand.
The Green Bay Trail is a pedestrian and biking path running parallel to the Metra Union Pacific North commuter railway passing through the North Shore communities (from south to north) of Wilmette, Kenilworth, Winnetka, Glencoe and Highland Park. It was created in 1965 on the abandoned right-of-way of the former North Shore Electric Railway.
Five decades later, it had become a dark tunnel of buckthorn and other scraggly trees, weeds and invasive plants causing stagnant pools of water and collapsing bluffs—crowding out native the prairie plants, insects and animals that had maintained a healthy habitat.
Friends of Green Bay Trail was founded in 2010 by a few starry-eyed neighbors seeking to improve a portion of the trail. Today, that small group has expanded into a volunteer-managed 501(c)(3) non-profit organization that has raised over a half-million dollars to improve the trail running between Scott and South Avenues—a nearly one mile portion of the trail in the heart of Glencoe by removing invasive plants and restoring the trail with native plants and wildflowers.
Where once this section of the trail was used irregularly as a path between towns, it is now used each summer by hundreds of families — biking, walking and enjoying the flowers, butterflies, and native plants.
In 2018, we extended our efforts north, in partnership with the Village of Glencoe and the Glencoe Park District, along an area called SOSA (South of South Avenue). The first year we removed the invasive plants and dead trees. Now we are creating a native wonderland, friendly to its neighbors and inviting to the rest of the Village.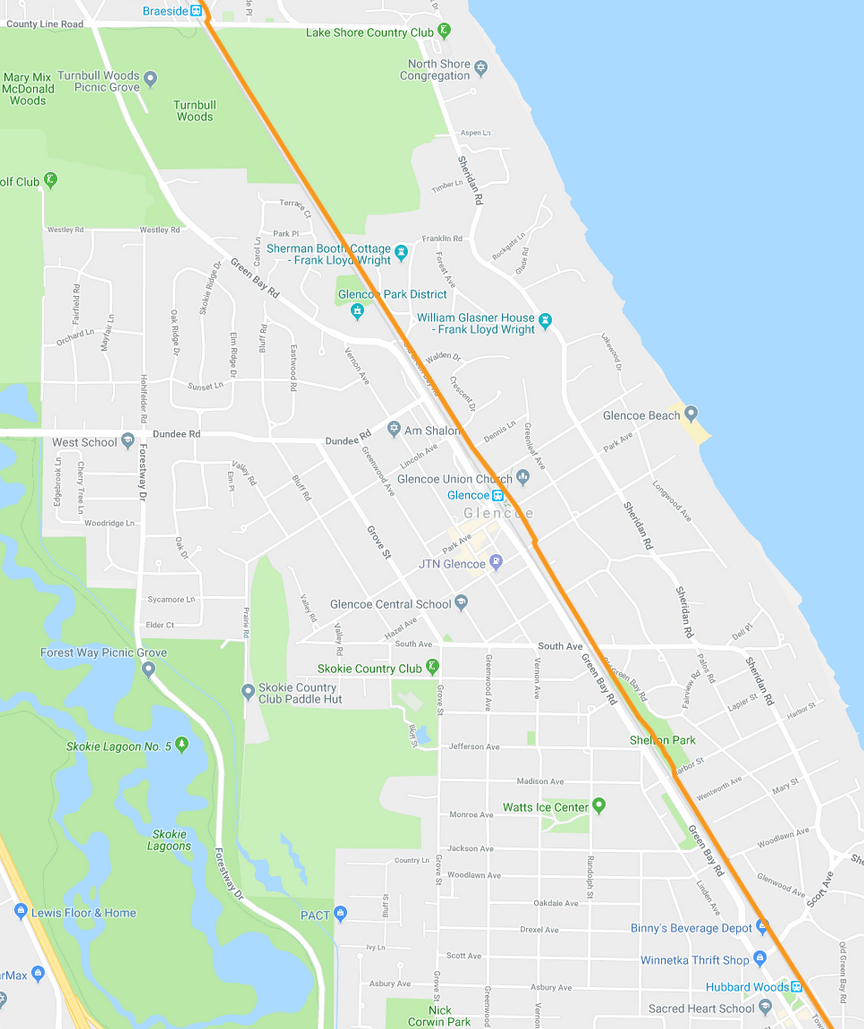 Our commitment to you:
We are environmental stewards of the Green Bay Trail. Our mission is to promote a healthy natural corridor for the well-being of individuals and surrounding communities.
We believe:
In creating, restoring and protecting the health of the natural habitat to mitigate threats of climate change;
In the importance of connecting individuals and communities with nature and its beauty to enrich their mental and physical well-being; and
Excellence will come from developing public and private partnerships which value green space and fresh air.
Our goal is to make the Green Bay Trail become a national example of the healthy intersection of nature and culture that inspires community and individual well-being.