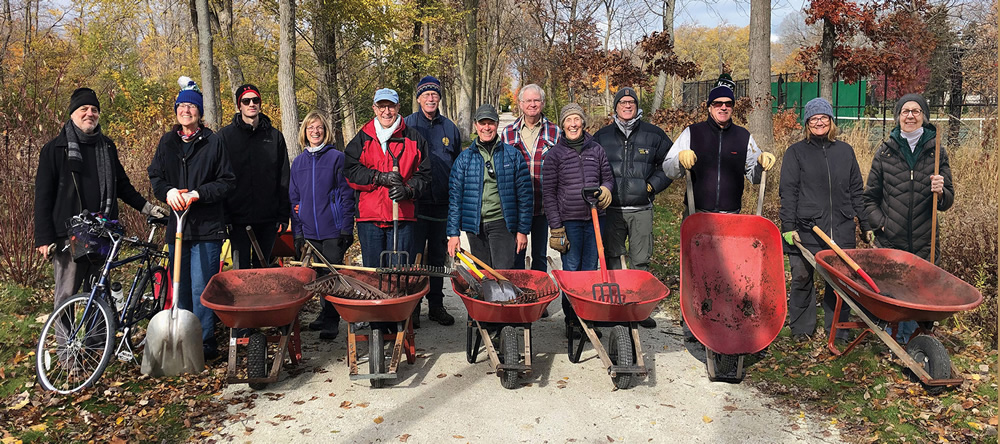 Meet Trail Day stewards at the Mary St, entrance to the Green Bay Trail, south of  Glencoe's Harbor Ave. The day's agenda will be discussed at that time. Work will vary by season and may include installing fencing around new shrubs, planting native plants, removing invasive plants, collecting native plant seeds and seasonal trail maintenance.
In the event of inclement weather alternative programming will be offered.
Dress for the weather. Closed toe shoes are required. Bring clippers, work gloves and loppers if you have them. Children under 15 must be accompanied by an adult.
Updated information is available on Facebook, Instagram and FGBT's website. Contact us at info@gbtrail.net.