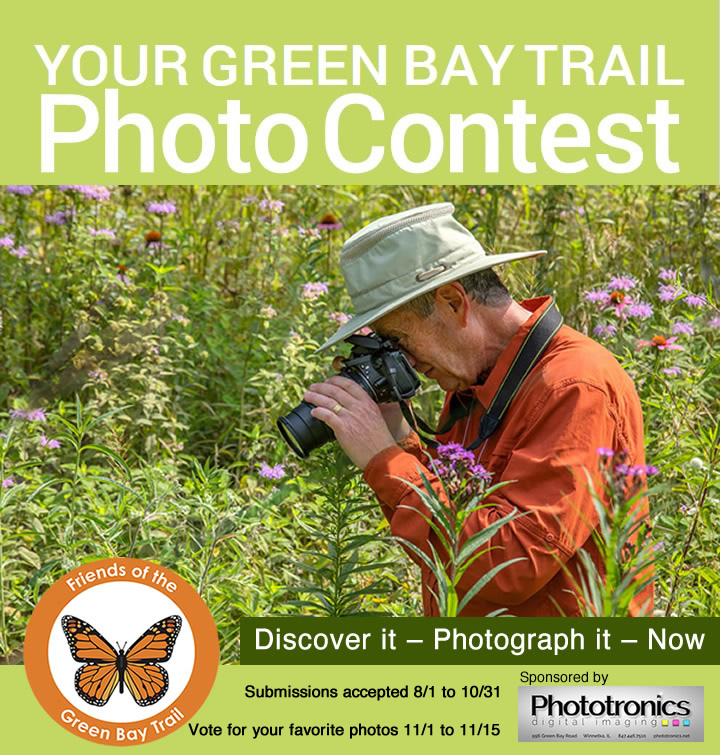 Congratulations to the 2022 Photo Contest Winners!
Website visitors cast 767 votes to select the winners in four categories.
Thank you to all the photographers for sharing their Green Bay Trail experiences, to the voters for their review and time, and especially to Phototronics for its support and contributions to the contest.
Click here to see the winners.